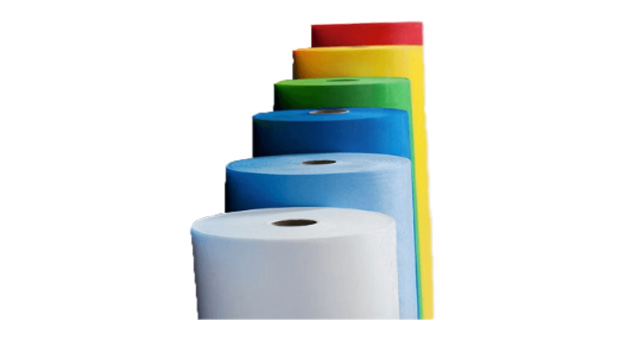 As everyone knows, Fibc Fabric Bags Melbourne is used to carry any heavy or bulk products. In general, there are four common types of bulk bags available and each differs from the other in various measures. Many industries depend on these bag manufacturers and wholesalers, especially the construction sector. Isn't it? Their daily work starts with opening a bunch of cement bags or pebbles. In that case, it is significant to know about this bulk bag contribution in this particular sector. Therefore, this article gives you a detailed view of them along with their advantages of using. Let's dive in.
Efficient Storage 
The first and foremost reason to choose Fibc Fabric Bags Melbourne is to store heavy and large amounts of materials in a place. Therefore, to store any raw materials like gravel, sand, stones, cement, bricks, and others. You can store it in any place and it prevents damage due to pets or water leakage etc. In addition, it is lightweight and durable so you can carry it any place and store the items as per your requirements. Hence, choosing them to develop the work is significant.
Assists In Handling & Easy Transportation
You might think that it is impossible to transport due to its heavy capacity. Indeed, transportation is simple effective, and easy with the handling techniques. It is designed with different lifting options such as 4 loops in the corner, cross corner, 1 & 2, tunnel, and stevedore loops. These innovative designs make the bulk bags more comfortable to carry, lift, and shift to a new place. When it comes to the construction industry, with this bag manufacturers can easily transfer the raw materials from their place to destination.
Reduce Damage Risk
Choosing the accurate Fibc Fabric Bags for your sector reduces the risk of spilling and damage. If you purchase products from the best manufacturers, then you can get high-quality bags. They would be UV resistant and prevent sun rays and moisture temperature. External water source can't penetrate through the bulk bags and resists tears & punches. Thus, to safeguard your raw materials, try to opt for these FIBC bulk bags and enhance your business.
Space Management & Customization 
In construction industry, many manufacturers want to enhance their business and gain immense popularity. In that instance, FIBC bag suppliers help to develop your brand name and credibility. How is it even possible? With the customization feature, you can get the best bulk bags, that imprint your brand name as per your requirements. This is one of the excellent reasons to prefer purchasing FIBC bulk bags for your business. On the other hand, it can hold huge capacity and occupies only the required space.
Simple Way To Fill And Discharge 
Another significant role is very easy to fill and discharge. Various types of filling options are available such as open top with draw cord, filling spout, tie-down flap, open top with hem, duffel top, and tightening holes. When it comes to discharge, there are discharge spout, spout with iris protection, sewn cover, petal closure, full drop bottom, protection flap, and conical base / quick discharge. And also, fibc fabric bags are the best to dispose of huge amounts of trash or material waste from your spot.
Environmental Friendly  
Finally, yet importantly, FIBC bags are eco-friendly thus, there is no need to opt for new bags after transportation and storage. Have you ever thought about how it is environmentally friendly? It's because of the polypropylene; these bags are made up of such recyclable material.
Moreover, such bags are long-lasting and can transport anything without spilling or damage. Other than the construction sector, these products are useful for many fields like agriculture, packed foods, pharma, chemicals, and mining.
Final Thoughts 
To get the best Fibc Fabric Bags Melbourne visit Auzzie Bulk Bags. You can blindly trust them, because they are well-known for their esteemed customer services and for providing sturdy & long-lasting bags. Most importantly, they prioritize your needs and offer customized bulk bags to transport and carry heavy materials. Also, they have 15 years of experience with online delivery services. So approach them whenever you need superior quality bulk bags.