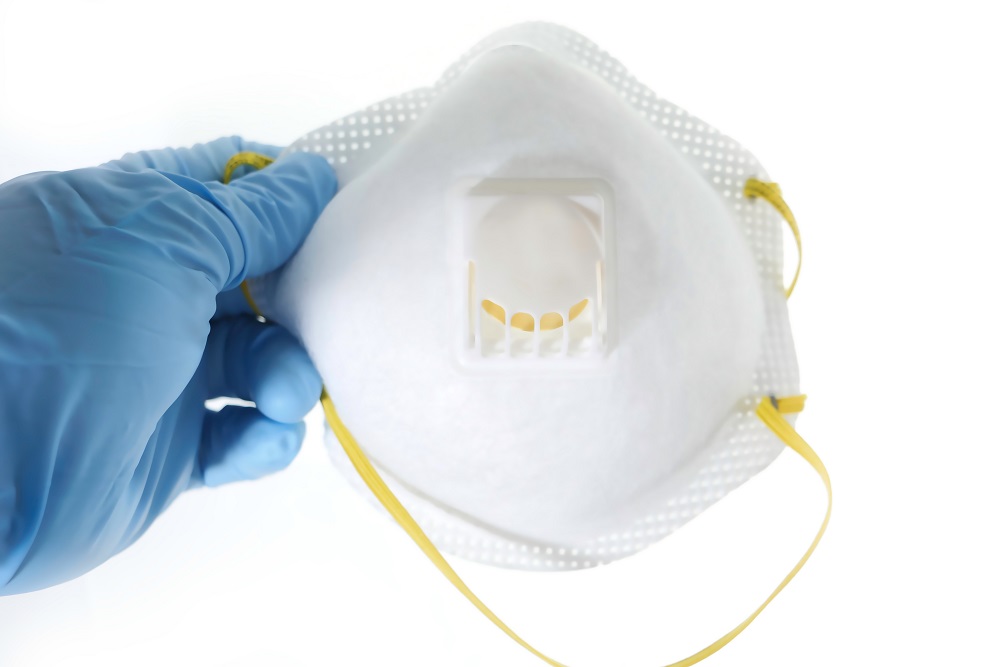 Effectiveness of N95 Respirator Mask
Mask restrictions are, somehow, in appeasement across different corners of the world. Still, authorities state you must not take off your face covering just yet, particularly if you're in crowded places or about to travel. As an effective way to prevent the spread of the COVID-19 virus, medical professionals continue to promote wearing of face masks.
There are tons of good face masks you can buy in the market. However, the most effective one, according to researchers, is still the N95 respirator mask. And, with numerous companies manufacturing and selling masks of this type online, it's easier to obtain one.
Nonetheless, is the N95 medical respirator mask effective against the new Omicron variant? As you read along, you'll have a better understanding why N95 masks in general are highly preferred. 
About N95 Mask
N95 masks are designed to be worn over the nose and mouth and are made from different layers of synthetic material—often polypropylene plastic polymer. It can filter and capture 95% of 0.3 micrometre particles in the air. The size of coronavirus is around 0.1 micrometre and is often attached to something larger, like droplets generated by day to day activities—talking or breathing.
Because of its non-woven and melt-blown fabric that is in multiple layers, the N95 respirator mask is great at preventing microparticles from going through your nose and mouth. Also, it is more rigid in terms of pressure drop during inhaling, which makes it more breathable compared to most face masks available. 
An N95 Mask Protects You Against What?
According to experts, N95 masks have two advantages over surgical masks or ordinary cloth coverings. These are:
Reports from experts found that N95 masks are 95% effective at filtering 0.3-micron particles—smaller than droplets coming from sneezing, coughing, and talking.
N95 masks fit better around your neck and over your face, making sure tiny particles can't pass through nor leak around your mask.
Another thing why N95 masks are gaining more popularity is their efficacy. Healthcare professionals know they work and have been utilised for years in both medical and industrial areas. In addition, frontline medical workers and others who are in close contact with them take all safety measures in order to prevent contracting the coronavirus. And, the first and foremost of the said precaution is to wear N95 face masks.
A thing to remember: As per TGA (Therapeutic Goods Administration), N95 masks are not designed for children or people with excessive facial hair. While they offer great protection, they should not be a substitute for hand hygiene, face-to-face interactions, and social distancing.
How to Tell What's a Fake and Real N95 Mask?
You need to take some precautionary measures to determine if the N95 mask you have is real or not. There are six things to look out for which can be signs of a counterfeit N95 mask:
The TGA approval stamp is missing or misspellings on the mask.
The manufacturing number is not printed on the mask.
Instead of headbands, the mask has ear loops.
The approval number of TGA is not listed on the mask's headband.
The manufacturer claims children can use it.
There are unnecessary decorative add-ons.
Where Can You Buy N95 Masks?
A good number of companies have pivoted to manufacturing and selling N95 masks online. Apart from them being effective in filtering 95% of tiny particles, these masks can as well neutralise surface viruses and germs. This is to prevent yourself from exposing these microbes to your lungs. An N95 mask is generally comfortable for you to wear and you can even adjust it to fit snugly on your face.
In Australia, N95 respirators can be procured online through Amazon, Bunnings and other popular PPE sellers like DEXCON Global. These masks contain a cup with two straps that go around your head and an adjustable wire to fit snuggly to your nose bridge.
Prior to your purchase, make sure to do a mask seal check to ensure it fits you properly. When you buy N95 masks online, verify the seller's credibility to avoid buying fake ones. From a price standpoint, a pack of 20 N95 masks cost around $70 AUD.
Be Wary of Scammers and Fake N95 Masks
The TGA published a list of helpful tips for consumers like you to avoid purchasing fake N95 masks and getting caught up in scams. Take note of these tips:
Avoid advance payments and payments through wire transfers, money orders, pre-loaded cards, electronic currency (e.g. Bitcoin) and international fund transfers.
Contact known suppliers that can give you legitimate and trusted PPE supplies.
Always look for a URL that starts with "https" when buying N95 masks online. Also, the URL should have a closed padlock symbol which indicates the data being transmitted is secured.
If uncertain about what you should be paying for PPE, ask for quotes from different suppliers/sellers to check for a fair pricing list.
It's highly likely a scam if the deal is too good to be true. That's why when you're dealing with unwanted contacts, be very wary. It's best to establish protocols to make sure your buying decisions are agreed by other known party.
Keep details and records of user instructions, specifications and PPE delivery.
For business negotiations, be sure to check correspondence from frequent suppliers. Nothing beats being extra cautious as scammers will disguise themselves as merchants you deal regularly. Validate any payment changes or any change requests to your supplier's bank details by calling them on a trusted and known number.
Can You Reuse N95 Masks?
Just like other one-time use face masks, N95s are supposedly the same. If there is a need to re-wear one, put it in a brown paper bag that's within dry room temperature for several days. Eventually, all bacteria and germs should have died, yet, if your mask is soiled or loses its fit, you need to discard it.
Takeaway
Whether the mask wearing mandate is easing or not, it's best to stand on the safe side. The COVID-19 virus is still lingering and being too complacent might create a pernicious impact.
So, apart from the standard safety measures—hand hygiene and social distancing—wearing of face masks is a must, particularly an N95 type, to prevent the spread of coronavirus. Keep in mind when buying masks of this type, may it be online or physical outlets, always check its authenticity. With this guide, it'll be easy for you to spot a fake and real one.