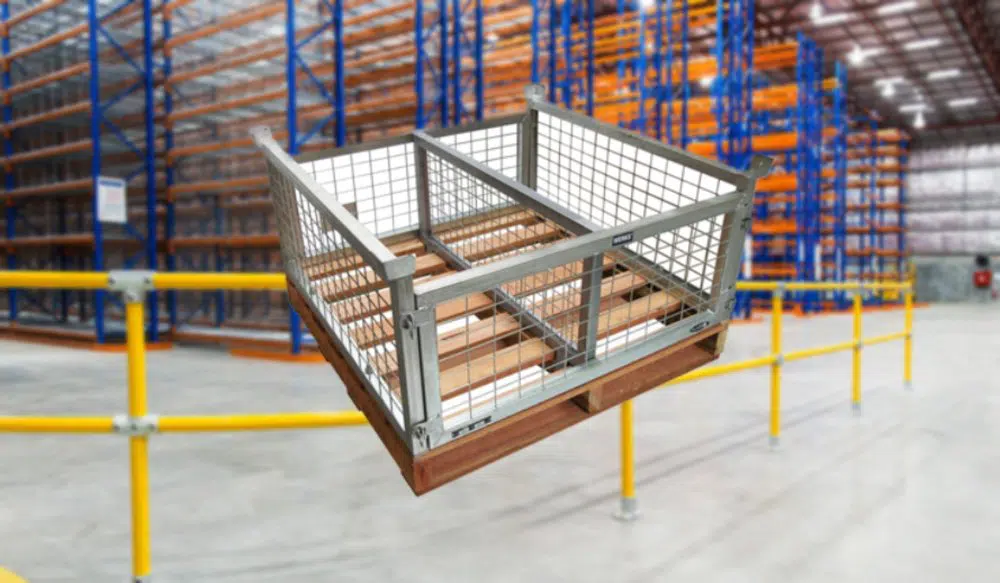 Explore Everything About Pallet Steel Cages & Their Benefits
What Exactly a Pallet Cage Is?
All the people who have had the experience of working in warehouses, factories, and other retail settings know what a pallet steel cage is.
Also, the different names for pallets are used interchangeably and even frequent users like workers often get confused with all the terminologies.
A steel pallet has four legs, with a solid base and cupped feet. Also, the side doors are enclosed by heavy-duty steel mesh.
Best Uses of Cage Pallets
Cage pallets are used when it's a matter of protecting fragile goods from cracking or breaking during transportation. Usually, items that are heavy-duty or are bulky are placed inside these cages. Goods and products include:
Finished goods
Waste matter as a part of rubbish removal services
Small and loose objects
Irregular shaped items
Now that we've understood what cage pallets are and their main application in certain areas – let's dive into the benefits of using pallet cages.
Advantages of Cage Pallets
The application and utility of pallet cages made of steel can be seen in the majority of industries.
A lot of industries require store solutions, and an important aspect of that is the steel pallets made in the form of a cage.
These pallets can withstand all sorts of tough conditions in the outer environment. Also, any kind of rough handling can be withstood by these pallets.
The side doors or half-gates ensure convenient access to the product placed inside when so many of these pallets are stacked and cannot be taken out as a single piece at a time.
The goods or items placed inside can be easily identified through the steel mesh.
These cages can themselves be easily stored in bulk. This convenience of storing is possible because the pallet cages are foldable and they collapse into flatform for stacking when out of use.
These cages are convenient to stack and manourve around because of the increased functionality due to a well-designed structure.
Bonus Point
As a bonus point, here we're mentioning the types of metal cage pallets.
Transport Pallet Cages
When you're looking for a high level of goods management and need a steel pallet cage that is reliable enough – then it's ideal to go for transport pallet cages. And for making the movement and maneuvering faster, these cages can be attached to wheels. Another benefit of these cages is that they can be conveniently folded and stored when there's no need to use them.
Heavy-Duty Collapsible
When talking about the most durable option out there, the type that stands out is the heavy-duty collapsible cage. The specialty of these cages is that they are used for loading heavier goods that fall in the heavy-duty category.
Such goods can be placed in these cages for long periods without worrying about damage. Moreso, there is ample accommodative space in these cages.
Multi-Purpose Pallet Cage
As the name suggests, these pallet cages are used to handle miscellaneous products. Miscellaneous products differ in terms of their size, design, dimensions, and overall structure. Due to their multi-purpose nature, these pallets have diverse applications and are used by various businesses.