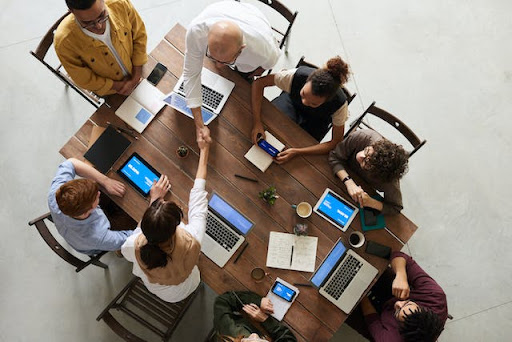 How To Future Proof Your Business
When things are all running smoothly for your business, it can be easy to get complacent and never expect something to go wrong. However, whether you're in the strongest position or weakest, now is the time that you should future-proof your business. There are plenty of things you can do in order to do this, from investing in the right insurance to looking for wider market opportunities. We're here to cover them all and are sure you'll find something relevant for your business! 
Ask Your Customers
The first thing you can do to improve your business and therefore protect its future is to ask your customers. This can be completely free (or you can offer small incentives for providing feedback) but can be one of the most valuable things in order to get a different view of your business. This will help to strengthen your customer base by showing you care about their opinions, as well as improving your business for future customers. You can ask them things like: 
What's the main benefit you receive from our product/service? 

Have you experienced any problems when working with us? 

Would there be anything holding you back from purchasing from us again? 

What are the three main words you'd associate with our brand? 

Would you recommend us to friends or family? 

How did you initially find us? 

Are there any factors that would make you consider another similar company? 
Obviously, these questions can carefully be tailored to your business, but this can be so valuable so it is definitely worth doing. 
Expand Your Offering 
If you're operating in quite a niche area of the market, then expanding your offering is a good way to future-proof your business. The most important thing here is to ensure that you're not compromising the quality of your product or service in order to reach a new audience, as this could both not be successful as well as impacting the experience of your existing customers. However, adjusting to changes in the market is important, so do your research thoroughly and if you're in a position to adjust and expand, then you should. 
Get The Right Insurance Cover
Something absolutely vital to protect the future of your business is to get the right insurance cover. There are so many things that occur within a business that are completely unexpected, but a good insurance broker who specialises in your industry will help you to get the right cover for both expected and unexpected issues. For example, if you trade a lot of business on a credit basis, working with a credit insurance broker will ensure that every eventuality is covered, or if you have key persons in your business and want the best cover, work with a life insurance broker. It's difficult to predict some of these things, but having the right protection for your business is so important and could be what saves it one day. 
Focus On Customer Retention 
Something else that is really important that we've briefly covered is focusing on customer retention. It is far cheaper to retain an existing customer than it is to bring new ones to your business, so this should always be a focus. Customers are changing and loyalty often isn't as much of an important factor for many people, so if you can really make this a focus for your business then it could set you aside. Things like loyalty programmes where they can build points, discounts for long-standing clients and regular contact won't have much of an impact on you, but can seriously transform a business. Return custom is key and is much cheaper than attracting new customers, so focus on your customer retention and you know that you will be protecting a section of your business in the future. 
Look For Forward Thinking Employees
As a business in such a quickly evolving landscape, you need to be prepared to evolve with the market. If you've been in an industry for decades, it can be hard to know how to do this, so you should be willing to invest in forward-thinking employees who will be able to help your business take that next step to future-proof your business. This could be encouraging more investment in the website and digital marketing to improve organic visibility, implementing new learning initiatives to strengthen your team, conducting internal audits, analysing current and future trends, building flexibility into your plans and then coming up with a plan in order to implement all of those things. This is such an important part of developing your business and moving into the future, as times do change and although it might be scary to begin with, it'll be such a useful thing for your business in the future.