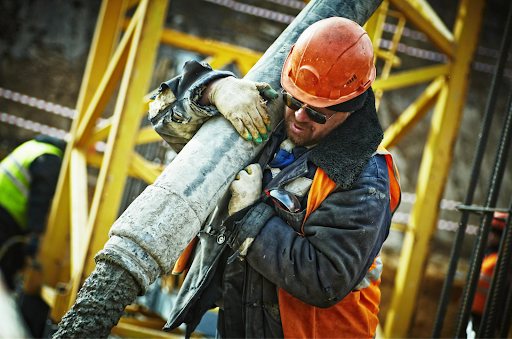 How To Improve Construction Site Safety
Whether you have 1 or 1,000 people working on a construction site, ensuring it's completely safe is absolutely essential, both from a moral and a legal point of view. We're here with a few of the things that you need to do to improve construction site safety. Investing in a safe site will not only most importantly save lives, but also money in the long run. 
Have A Professional Risk Assessment Carried Out
The first thing you need to do to improve construction site safety is to have a professional risk assessment carried out. Your site should have a qualified and designated risk manager, coordinator or health and safety manager who will be responsible for either carrying this out or organising for an external company to run a risk assessment. On larger construction sites, doing both an external and internal risk assessment will ensure that all bases are covered. Even if you are working on a very small construction site, at least one member of the team should have a risk assessment qualification, to not only identify risks but to do anything possible to mitigate those risks. 
Conduct Regular Safety Training Sessions
As well as conducting the risk assessment, conducting regular safety training sessions for your team is so important. You should run training sessions on working at height, first aid, CPR training, electrical safety training, riggings, welding, working with construction materials, PPE, heavy equipment operation, communication and many more. There are plenty of online courses that you can ensure your team completes, then there are others that should be carried out in person when demonstrations will be required. There are specialist construction health and safety providers who will be able to carry out the training and help you choose the right training sessions for your projects specifically. 
Have All Necessary PPE
Something that is absolutely essential from a health and safety perspective is to have all the necessary PPC and to also ensure that your team is wearing it. Things like hard hats, eye protection, high vis vests or jackets and suitable footwear (steel toe capped boots), with different sites potentially needing additional PPE depending on the specifics of the project. It is so important that your team understand the importance of PPE as it can save lives, so it should be a priority at all times. 
Use The Best Quality Equipment 
Another thing that is important to improve construction site safety is to use the best quality equipment. When you use cheaper or older equipment, the risk of it malfunctioning is much higher, and malfunctions can be dangerous. Reliable equipment also tends to have better safety functions in general and you don't have as much downtime as a result of faults. Overall, when you are using reliable equipment, it is usually safer. 
If you're struggling to afford to buy the best quality equipment, we'd absolutely say that hiring instead of buying is the best way to go. This way, you can access industry-leading plant hire and other construction equipment in a really affordable way. Plus, good plant hire companies will always deliver to you and pick everything up afterwards, so you have no long-term storage concerns. Very regular checks will also be carried out on the machinery, so you know that you are using really safe equipment. If there are any issues with the machinery, the best quality ones have very good error control boards where errors will quickly be flagged and identified to you, then you get in touch with the plant hire company and they'll promptly come out to fix the issue for you so you're safe at all times. 
Conduct Regular Equipment Inspections 
If you hire your machinery then the provider will carry out regular equipment inspections, however, if you own the equipment, then you should be carrying them out very regularly. If you are using the machinery daily, then you should be carrying inspections out weekly. Other machinery may be on a monthly or quarterly basis, however inspecting everything once a week is the best way to maintain safety on site. This may only take 10-15 minutes per piece of machinery, but could make all the difference when it comes to safety. At the beginning of the project, assign trusted members of your team to inspect different machinery. The machinery will likely come with safety checklists to make the process nice and easy for everyone involved, as well as effective. Whilst this may seem like an inconvenience for you or your team, it's a minor task considering just how much of a difference it could make if there is something wrong with the machinery. You can never be too careful when it comes to construction, so start making this a part of the on-site routine and soon people won't remember a time when they weren't doing it weekly!