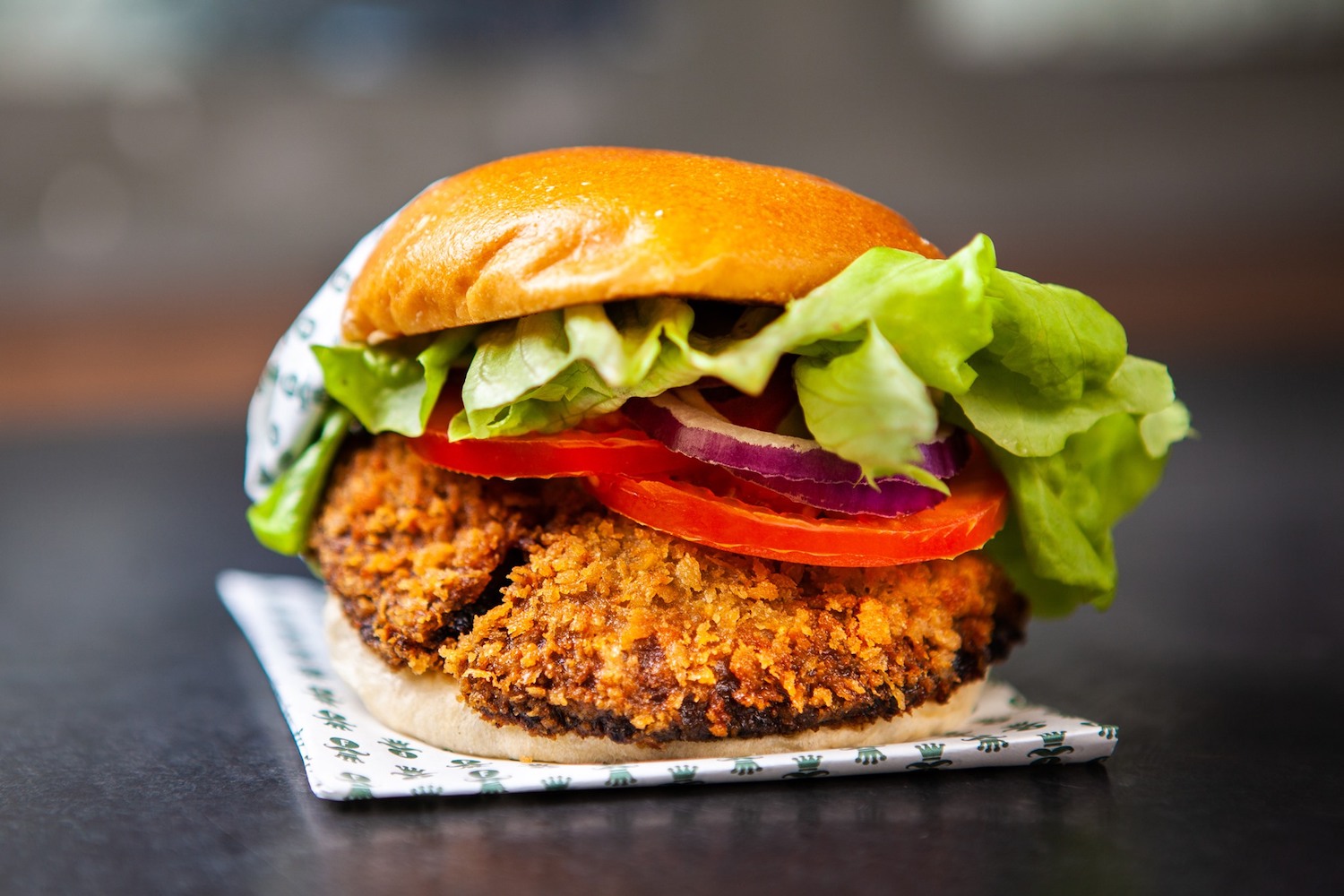 The Tastiest Veggie Burgers in Brisbane
Brisbane is the third most populous city in Australia and the capital of Queensland. Regarded as one of the world's most livable cities, it is currently home to about 2.6 million people.
The city takes pride in its diverse culture and rich history as portrayed by the historic spots scattered over the area. Also, Brisbane is known for its world-class burger joints and mouth-watering burgers that attract a lot of local and international tourists.
Many of the city's visitors are excited not only to visit some of its historic spots but also to experience the joy of eating the best burger in Brisbane. Well, who wouldn't want to try burgers of all kinds, with great combinations of tastes and textures? Sweet, sour, crunchy. Juicy patty and soft buns. 
How about the meatless alternatives?
Yes, while the classic burgers are always a hit, veggie burgers are also gaining popularity in Brisbane. If you're looking for these burgers, here's what you need to know and where to find the best in Brisbane.
What Is a Veggie Burger?
A veggie burger, also known as a vegetarian burger, is a meat-free burger. Its patty is made from various plant-based ingredients like seeds, mushrooms, grains, nuts, beans and tofu. These meat alternatives are usually protein-packed, offer many nutritional benefits and significantly improve the burgers' overall taste. They are also full of flavours.
Veggie burgers are well-seasoned to compensate for the absence of meat. Seasonings are used properly and appropriately to ensure that they don't overpower the taste of the burger's mixture of ingredients.
The popularity of veggie burgers is partly due to the growing trend of vegetarian foods. However, it has become a modern craze because it encourages people to be more creative and reinvent the popular food type into its meat-free form.
What Are the Benefits of Eating Veggie Burgers?
Veggie burgers are not only known for their mouth-watering taste. They are also popular because they provide many benefits that other types of burgers don't. The most significant of these are the health-related ones, such as the following.
Fewer Preservatives
The use of preservatives is quite common when it comes to processed foods. Luckily, veggie burgers are among the few served with zero or less preservatives. These burgers are usually made from natural ingredients, such as vegetables, natural seasoning and nuts. Thus, they can be considered a safe option for health-conscious customers.
Low Fat
The patties used in these burgers have low saturated fat. Each patty contains about 3 grams of fat, whilst a regular beef patty contains about 10 grams.
Rich in Fibre
Veggie burgers are rich in fibres that are good for the heart and beneficial to the colon. They can be considered a better alternative to burgers with patties made from red meat, which is linked to colon cancer.
Help Prevent Diseases
Veggie burgers are not only responsible for preventing colon cancer. They can also save you from other severe heart ailments. These burgers usually have soy that contains phytochemicals, which are proven to help lower your body's LDL or bad cholesterol.
Furthermore, eating soy-enriched veggie burgers can help prevent a person from getting clogged arteries, which can cause severe heart diseases and heart attacks. It can also help your body absorb additional calcium that allows it to fight various bone diseases.
The Tastiest Veggie Burgers in Brisbane
Are you now searching online for the best veggie burger near me? If you are in Brisbane, here are some of the places you should visit to try the best meatless burgers.
Lord of the Fries
This shop has brought the typical vegan burgers along with a number of more unusual burger options to Brisbane. The Lord of the Fries is frequented by customers for its classic parma burger that features the chick'n schnitzel patty stacked with cheese, diced onion, bacon and the house-made Napoli sauce.
Hashtag Burgers & Waffles
Hashtag Burgers & Waffles uses high-quality ingredients that are carefully sourced from reliable suppliers, as well as the most advanced equipment in handling all food preparation jobs. Their best-tasting veggie burger, I'm Vego, is made of crumbed beetroot patty, onion, lettuce, tomato and tomato relish, with tzatziki on the buns.
Adhering to the government's food handling and safety standards, Hashtag Burgers & Waffles only offers the best burgers with customer satisfaction in mind.
Grassfed
Grassfed is a top veggie burger destination in South Brisbane. This is popular for its Aussie burgers that use vEEF patties with vEgg, pineapple, beetroot, pickles, cheese, aioli beetroot sauce and red onion.
Dicki's
Strategically located at New Farm's cafe precinct, Dicki's offers a range of plant-based food products, which include two burger options. You can try their Dicki's classic burger and their signature BBQ jackfruit burger that come with house-made mushroom patties with vegan cheese, tomato, dill pickles and lettuce. These can be enjoyed along with the shop's aioli and shoestring fries on the side.
Red Hook
Red Hook is a New York-inspired bar and eatery. It is known for burgers that come with the vEEF patties, cashew ranch dressing, cucumber, onion jam, tomato and lettuce. Red Hook takes pride in its reputation as the home of the tastiest vegan burgers in CBD.
Summing Up
Veggie burgers can definitely satisfy your burger cravings. They are free of meat and healthy. Knowing where to find these delicious burgers in Brisbane is rewarding. This allows you to try out the best-tasting burgers in the city, as well as makes your Brisbane trip meaningful.