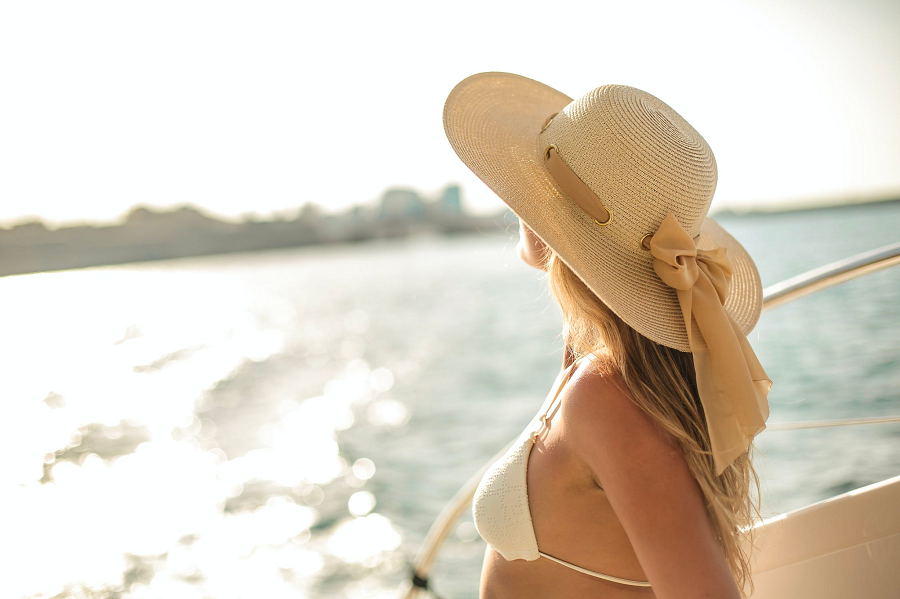 What To Pack For A Summer Holiday in 2023
As the weather changes and we start to enjoy the scorching summer heat, the fashion trends also change. Now that we are starting to emerge out of the global pandemic, many people have plenty of summer holidays booked, due to the lack of travel restrictions. However, it can be difficult to know what's going to be in fashion after years of staying inside. Here are all the highest predicted trends right now, based on high street style and high fashion runways, perfect for any type of summer holiday.
City Breaks
If you're a fan of city breaks, here are some of the best items you can pack into your suitcase this summer. These items will make you look like a citizen of the world, and your chicness will translate to almost any language. With the potential to be dressed up and dressed down, these items are a must-have for the cosmopolitan traveller!
When you're exploring a new city, it's important to go for a casual chic style. This is so you can explore without feeling dressed down, and navigate the city easily (on metros, on buses, in taxis) and so forth. If you want to visit religious sites, you may also need to cover up your shoulders. Distressed double denim outfits are a great way to keep cool and keep covered when you're exploring a new city – they're also easy to pair with comfortable and colourful sneakers such as Converse or Birkenstocks.
Satin mini-dresses are a summer essential this year, but they're particularly useful if you're going on a city break. They're easy to pack and are very lightweight, and they're easy to dress up or down. If you put an oversized denim or leather jacket over them paired with trainers, this makes a perfect daytime summer look. However, if you add a pair of heels and some great jewellery, you will fit right in when you explore the city's nightlife.
Beach Holidays
This is one of the most popular holiday destinations for people who love to relax, get a tan, and be by the ocean. While you won't need as many formal outfits, you can still be on trend while you soak up the summer sun.
'Mermaid-core' is set to be one of the biggest trends this summer – but what does this mean? Different aesthetics such as 'cottage-core' have been popular in the past, which meant dressing like you were in the country. Mermaid-core follows a lot of the same principles – it's essentially dressing like a mermaid. Sea colours, metallic fabrics and seashell jewellery are set to be some of the most popular fashion items this summer. If you want to look like a mermaid on the beach in 2023, you should definitely go for blue, turquoise or green bikinis with seashell accessories.
Sheer fabrics such as organza, chiffon and voile are completely dominating the high-end runways this season. Some of the trendiest must-have items to have are definitely sheer cover-ups, so you can protect your skin while you're lazing on the beach. If you want a great dress for eating at the best beachside restaurants, you should also pack a dress that has gauze sleeves or detailing.
Exploring Holidays
Do you hate lazing around and doing nothing on your holiday – would you prefer to be on safari or take part in extreme sports? You can still be perfectly on-trend while exploring like Lara Croft – here are a few must-have essentials that you need!
Perfect for holding a lot of items and being trendy and practical, you definitely need to invest in a pair of great cargo trousers for your adventure holiday this year. They're perfect for holding all of your essentials and are one of the most fashionable items this summer.
When you're on an adventure holiday, you need to keep as cool as possible so you can explore comfortably! Crop tops are a great choice to pack if you're an avid adventurer, as they're very easy to move in and go great with cargo trousers! (Top Tip: Check the country you're visiting – some countries have different dress codes, so make sure that this is acceptable for where you're travelling to.)
Raves and Festivals
Summer is the perfect time of year to go to music and art festivals. Since the Summer of Love in the 1960s, summer has been the best time of year for live music and festivals. If you're going to a festival this summer, here are some of the best items you need to pack (as well as your tent!)
Fringe is one of the key details we're seeing on the runway right now, and it's set to be one of the biggest summer microtrends in 2023. We're seeing fringed hats, shorts, tops, jackets and boots at the festivals that have already happened, such as Coachella. Now that festival outfits have become more conceptual and artistic, try going for a boho theme when you're creating the perfect festival outfit this summer.
With the recent retro revival through shows such as Daisy Jones and the Six, we're seeing a lot of 70s-inspired fashion trends return this summer, particularly at festivals. As the 70s was the defining era of amazing festivals and live music, you should definitely shop for a few of these iconic styles this summer. Jumpsuits, flares, bell sleeves, platform shoes and floral prints are all set to be incredibly popular in mainstream festival outfits this year. Be on the lookout for some of these iconic styles!
Try some of these microtrends this summer and stand out in the airport (or the cruise ship!) Even though these can be considered microtrends, fashion commentators are expecting that these will last longer than microtrends in the past – shop today and stay on trend!